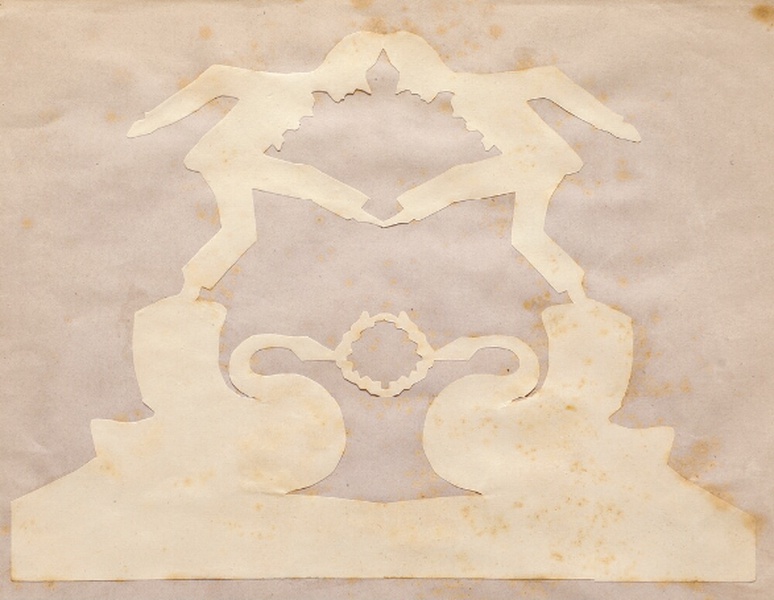 Extremely rare on the market.
Hans Christian Andersen (b. Odense 1805, d. Copenhagen 1875)
An album containing 9 paper cuts by Hans Christian Andersen. 12 leaves. Cph: approx. 1850. The paper cuts (6 larger and 3 smaller cuts) are mounted on 4 leaves. Measurements: largest: 20×17 cm., smallest: 2.3×3.2 cm. Folio. 31.5×24 cm. The album also includes several French engravings with topographic motifs from England and Munich. 2 paper cuts with foxing, one paper cut with minor foxing. Wear due to age and use. Bound in a modern half morocco binding, with FP's bookplate.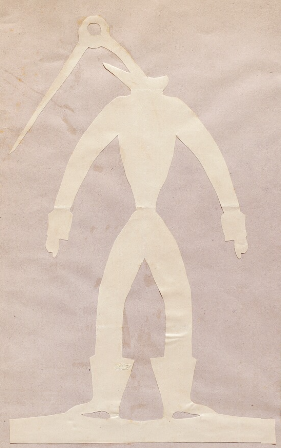 These paper cuts were made by Hans Christian Andersen in the home of Admiral Frederik Laurentius Fiedler Sommer (1813–78) in Lyngby, where Hans Christian Andersen delighted Sommer's two young daughters, Elisabeth and Hedevig, with the picture book. Sommer was acquainted with Edvard Collin.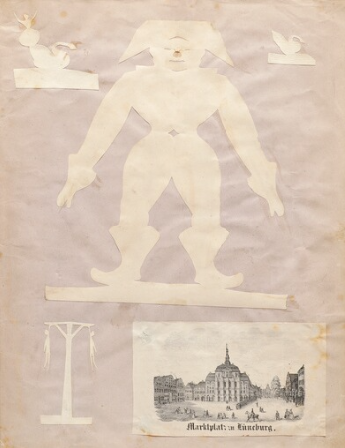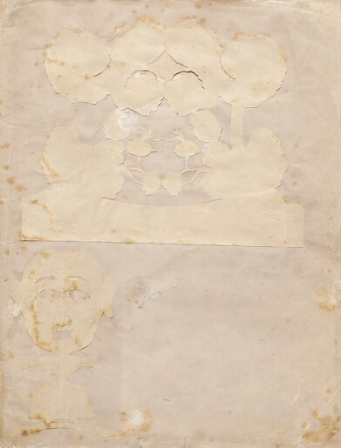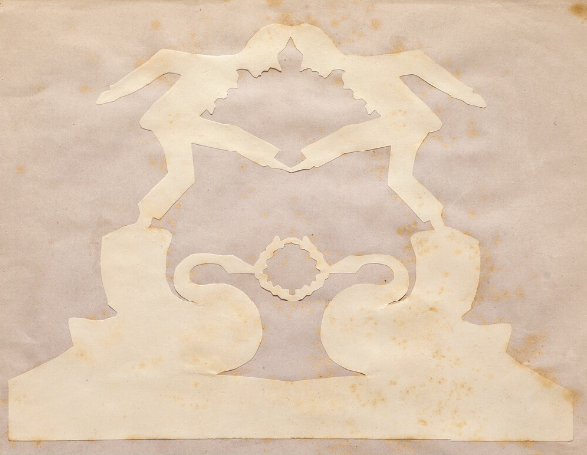 It is no secret that Hans Christian Andersen was a man of many talents. His imagination was constantly in motion and he expressed himself in many different ways from fairytales, stories and novels to collages, drawings and fabulous papercuts. Thematically they range from exquisitely pretty to hilarious funny motives, demonical, horrifying and profoundly poetic. In this book, there are two atypical paper cuts where the motifs differ from the poet's favourite motifs; dancers and swans, which he returned to again and again with only small variations. One is a very simple silhouette of a doe calf with one foreleg raised and its head laid back as it listens tensely. The second paper cut depicts a fantasy character of a slender male figure with a stork's head.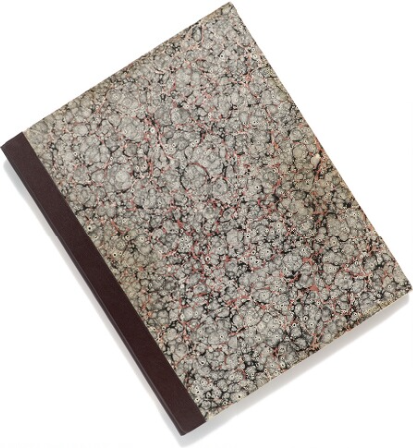 Literature: Johan de Mylius: "H. C. Andersen: Papirklip / Paper cuts", p. 16. + Newspaper article from Berlingske Tidende, 1968.
Provenance: Flemming Erik Pedersen (1931–2020).
Condition
Condition report on request. Please contact: books@bruun-rasmussen.dk
Auction
Books & manuscripts, 16 September 2020
Category
Estimate
40,000–60,000 kr.
Sold
16 September, 2020 at 4:19 pm
Price realised
110,000 kr.
Author:
Niels Jørgen Martins da Costa Santos Langkilde Illustration:
-- Fonte:
https://bruun-rasmussen.dk/m/lots/73AE7018D166?auction_day_id=1006638&status=sold Contributions:
Niels Jørgen Martins da Costa Santos Langkilde Ana Maria da Costa Santos Langkilde